They ask for money and even show you how that money will go to a worthy cause. You give the little you have and smile knowing that you have donated to a worthy cause then some months down the line you see in the news that the cancer foundation you contributed to is a sham. Well, welcome to the world of sham charities.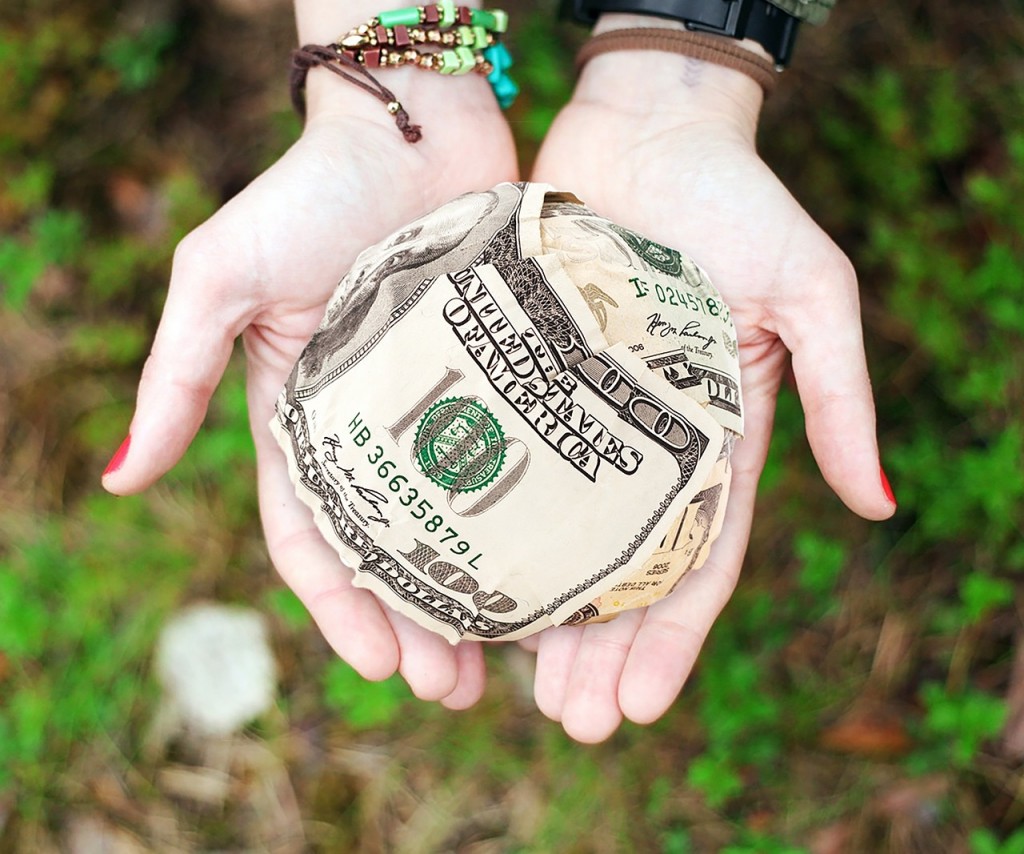 There were subscriptions to dating websites, meals at Hooters and purchases at Victoria's Secret — not to mention jet ski joy rides and couples' cruises to the Caribbean.
All of it was paid for with the nearly $200 million donated to cancer charities, and was enjoyed by the healthy friends and family members of those running the groups, in what government officials said Tuesday was one of the largest charity fraud cases ever.
At the center of the operation was James T. Reynolds Sr., who opened the Cancer Fund of America in 1987. Over the decades, according to a complaint filed by the Federal Trade Commission and regulators from 50 states and the District of Columbia, he expanded the enterprise to four separate groups and was joined by his son, friends and members of his Mormon Church congregation in Knoxville, Tenn.
Sourced from: http://www.nytimes.com/2015/05/20/business/4-cancer-charities-accused-in-ftc-fraud-case.html?_r=0
Some artists start charity organizations but the amount of money used for the cause it was started is questionable. Why spend only $5 million when you have $16 million, where does $11 million go to. If you are charitable why pay yourself with the money donated to charity instead of putting it into a worthy cause? These are just some of the few questions asked about Wyclef Jean's Yele Haiti organization.
In 2010, the Smoking Gun revealed that Jean and his partner collected at least $410,000 from the organization to help cover rent and production services. Jean received $100,000 to perform at his own charity's fundraiser.
A year later, the New York Post reported exclusively that the nonprofit, which raised $1 million within days of the Haiti earthquake, spent just $5.1 million of its $16 million on relief efforts. The paper also alleged that the organization hired questionable agencies to carry out its work.
The former Fugees singer defended his charity at the time, and continued to do even after it was shut down.
"Immediate decisions were made to save lives and alleviate suffering," Jean said in a statement of how the funds were spent. "We made decisions that enabled us to provide emergency assistance in the midst of chaos and we stand by those decisions."
Sourced from: http://www.huffingtonpost.com/2013/05/03/wyclef-jean-charity-lawsuit_n_3202927.html
So who is to blame when millions of dollars meant to improve lives and donated by people goes missing? Well some say it is the trustees who have to take the responsibility. Trustees are charged with being overall a charitable organization so when all these scandals are happening where were they? Something must be done.
Charities do an immense amount of valuable work, often with vulnerable people and they depend upon the generosity and trust of the public to ensure that they can continue essential work, but charitable ends can never justify uncharitable means.
Some people want to blame the failure of regulation. Yes, it can and will be improved. Some blame the Charity Commission. Some blame highly paid chief executives, or private contractors running call-centres, but think for a moment: who appointed them or approved their contracts? The harsh lesson is this – it is the trustees of those charities who were responsible for what was being done in their name. Trustees are charged with the good governance of their charity. Good governance has as much to with safeguarding the reputation of charities as much as anything else, for without a good reputation, no charity could achieve very much.
Trustees must adapt to meet this crisis. Trustees are responsible for appointing managers of charities, they are responsible for their charities' values and they are responsible for ensuring everyone behaves ethically towards their beneficiaries, employees and donors.
Sourced from: http://www.theguardian.com/voluntary-sector-network/2016/jan/28/trustees-responsibility-charity-fundraising-scandal